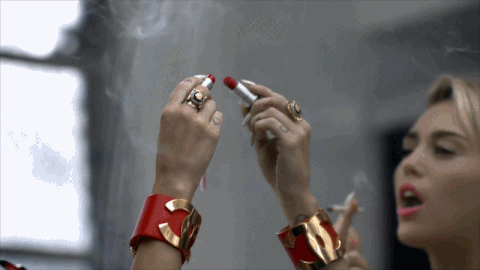 My attitude is that if you push me towards something that you think is a weakness, then I will turn that perceived weakness into a strength. – Michael Jordan
Another year older, another year wiser. As I sit here on the BOLT bus headed to Seattle to reunite with college friends to road trip to our quaint college town, I want to conclude 22 with one of the more painful and most personal experiences I have had. I've prayed about reuniting with my old demons as I head back to Montana. I am overjoyed and excited to be with my old friends but, most important, I want to take time for myself to have healthy closure as I make peace with the memories of my destructive lifestyle.
Being twenty-two was difficult, man. May of 2016: Fresh out of college, a wide-eyed entry-level professional with a dream to land a job at Nike and move out of my parent's house. I was ready to begin prep with my coach, Ashley. I had been scouting her out since January and I was eager to begin my life as a figure athlete. It was important to me that I competed that year and I refused to let anything stop me. I remember crying tears of joy in my parent's hotel room after the graduation ceremony realizing I would be in Portland within 24 hours. Far, far away from the life I would leave behind. A fire was lit under my ass and I was hungry. Hungry to turn a new chapter, a fresh start and begin anew. My desire to return home, start my Nike career journey and adopt health and fitness as a lifestyle was alive and at my fingertips. I wanted it all and more for myself.
I never wavered. I stayed focused through prep, despite my weakest days and nights. I grinned harder than I had ever before. I started summer 2016 as a nanny and ended it at Nike, grinding through the last months of my first competition prep. My attitude towards life had completely changed. From a mindset ridden with inferiority, negativity and hate for all who wronged me to a mindset forged by forgiveness, optimism and the power of God.
I wish I could say it was easy to adapt and make changes in your life, but it's not. It's really fucking hard. Only a few know that I spent the majority of my college years drinking and smoking away the pain I had experienced from broken, toxic relationships filled with verbal and sexual abuse. I drank excessively and smoked endlessly to numb the pain of my past. I suffered from depression through high school and into my college years. I cracked in March of 2015. It was after my Gender Communications class and we had finished discussing male communication patterns. I locked myself in my room and began looking at retreat centers. I broke down and balled my eyes out as I repeated out loud, "I just want to leave forever". I came out of my room and found my roommate/best friend sitting on the couch. "I just want to leave forever", I stated. Not making any logical sense, she helped me through and she drove me to the city's hospital. I was admitted as unstable and was ushered into a small white room with a bed. My roommate waited as doctor's asked me questions and performed tests. I called them briefly but the call dropped. I was released from the hospital a few hours later and I was sent to a local home where I spent time with counselors to relax, slow down and decide what steps to take going forward. I was a year and two months out from graduation and I was debating dropping out and moving back home. I was texting my parent's briefly and they continued to push back on the option to drop out. Their reasoning: you have a year left, grind it out. I knew in the back of my mind that I had worked to hard to give up now.
I ended up committing myself to my health that summer when I returned home after my junior year. I educated myself on macronutrients, meal plans and training methods to put me ahead of the game for competition prep. I was slowly falling in love with the woman I was becoming. All I wanted was to feel beautiful in my own skin. I began my senior year sober and it lasted for a few months. I quickly reversed back to my old ways and gained back all the weight I had lost that summer. I ended up graduating, barely passing my Senior Communications Exam. All packed up, I was reluctant to leave as soon as possible following graduation. I cried on the ride home from Helena, knowing I was leaving the ones I had come to love so dearly in a place that had become my personal Hell.
Don't get me wrong, I still struggle. I struggle to love myself and exercise patience everyday. One of my biggest challenges is practicing patience… with my fitness goals, with my relationships, with family, friends, my career, my finances and most importantly, my personal growth. "Trust the process" rings true for my 23rd year and I look forward to the endless opportunities that will come my way. God has a plan and I can genuinely say that I have never had a better relationship with Him then the one I have now. Anything is possible through Him, with Him and in Him. Strive everyday for self improvement, wake up each day grateful I am able to chase my dreams and work harder than the previous day. The constant pursuit for improvement is alive and well within me and I know that my potential is limitless. All I need to do is believe in my ability to get shit done.
23rd birthday dinner with my two favorite humans, Mom and Dad.